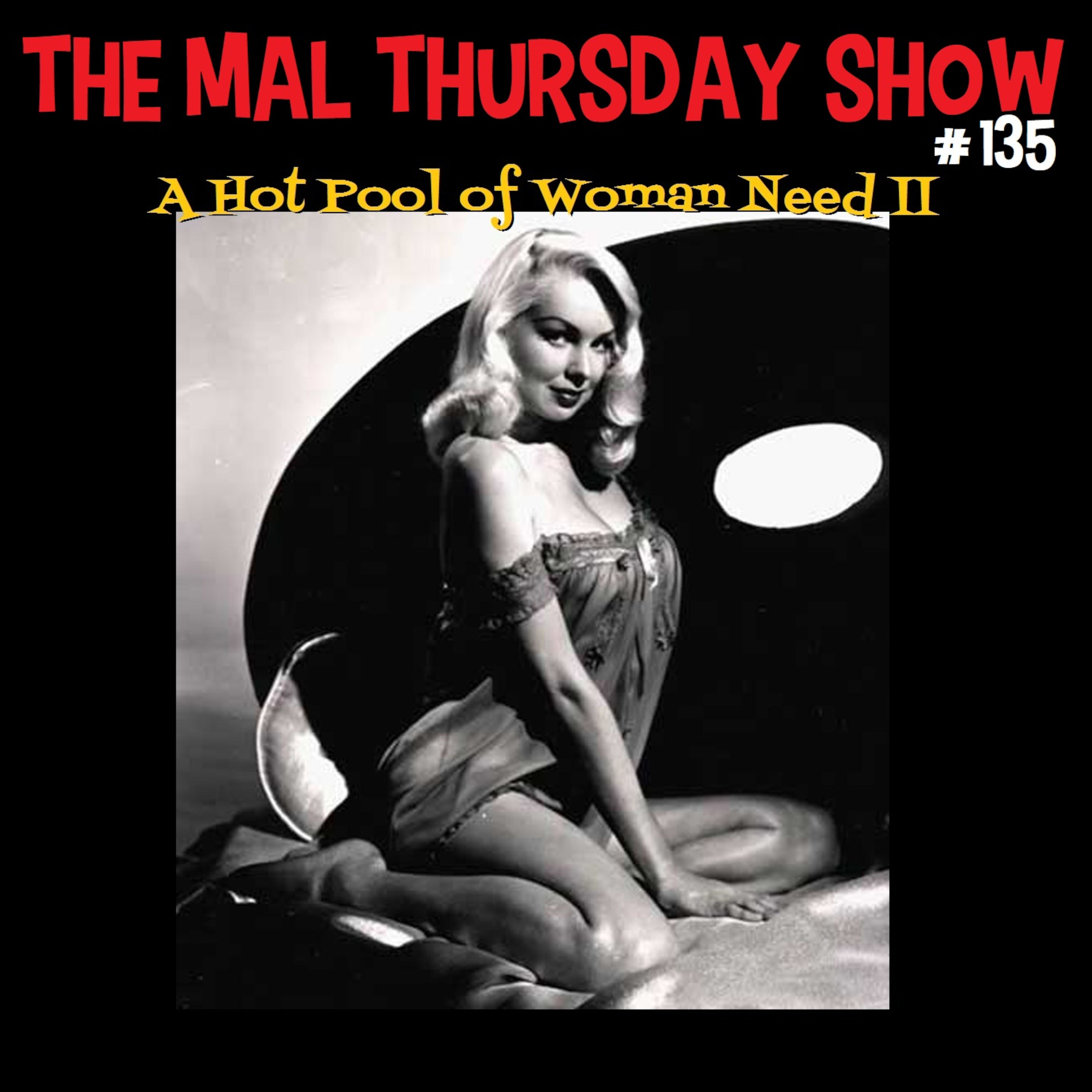 In this sequel to The Mal Thursday Show #88, it's an even hotter pool of woman need as Mal spins another two hours of songs with "Woman" in the title. Originally broadcast 21 June 2016. Presented in Living Monophonic and Ultrasonic Stereophonic Sound.
Playlist:
THE ZOMBIES: Woman
THE EASYBEATS: Women (Make You Feel Alright)
THE BEE GEES: Wine and Women
THE ROLLING STONES: Honky Tonk Women
BIG BROTHER & THE HOLDING COMPANY: Women Is Losers
LOU REED: Women
THE CRAMPS: All Women Are Bad
THE MOVE: Wild Tiger Woman
THE HOWLIES: Dirty Woman
THE BARON FOUR: Mystery Woman
THE BEATLES: I Got a Woman
THE KINKS: Little Woman (bed)
DEEP PURPLE: Kentucky Woman
URGE OVERKILL: Girl, You'll Be a Woman Soon/Woman 2 Woman
LED ZEPPELIN: Living Loving Maid
LEE HAZELWOOD: Rainbow Woman
THE IMPRESSIONS: Gypsy Woman
MILTON PARKER: Woman Wants It Hard
ETTA JAMES: Only Women Bleed
BERNIE HAYES: Tribute to a Black Woman Pt. 1
ARETHA FRANKLIN: You Make Me Feel Like a Natural Woman (live)
STEVIE WONDER: Boogie on Reggae Woman
Mal Thursday's Texas Tyme Machine:
S.J. AND THE CROSSROADS: Funny Woman
SIR DOUGLAS QUINTET: Dynamite Woman
JOE "KING" CARRASCO & EL MOLINO: Every Woman (Crazy About an Automobile)
ROY ORBISON: Oh Pretty Woman
THE MONKEES: Birth of an Accidental Hipster
THE BLIND OWLS: All Day and Night
TROLLEY Thursday Girl
THEE FINE LINES: Too Much of You
THE FRANTIC FIVE: I Never Loved
IGGY POP, TARWATER, & ALVA NOTO: A Woman Waits for Me
Please donate to the show via PayPal at http://malthursday.com, or via Patreon at https://www.patreon.com/MalThursday.
Tune into The Mal Thursday Show every Tuesday at 8 pm UK, and late nights Thursday, Saturday, and Sunday on Trash Can Radio, London http://trashcanradio.com/trash-can-radio-live-stream; Thursdays 10 pm Eastern on Surf 97.3 FM, streaming at http://flaglerbeachradio.com.; Fridays 7 pm Europe, 6 pm UK, with rebroadcasts Saturday and Sunday on Radio LUX http://radiolux.es.