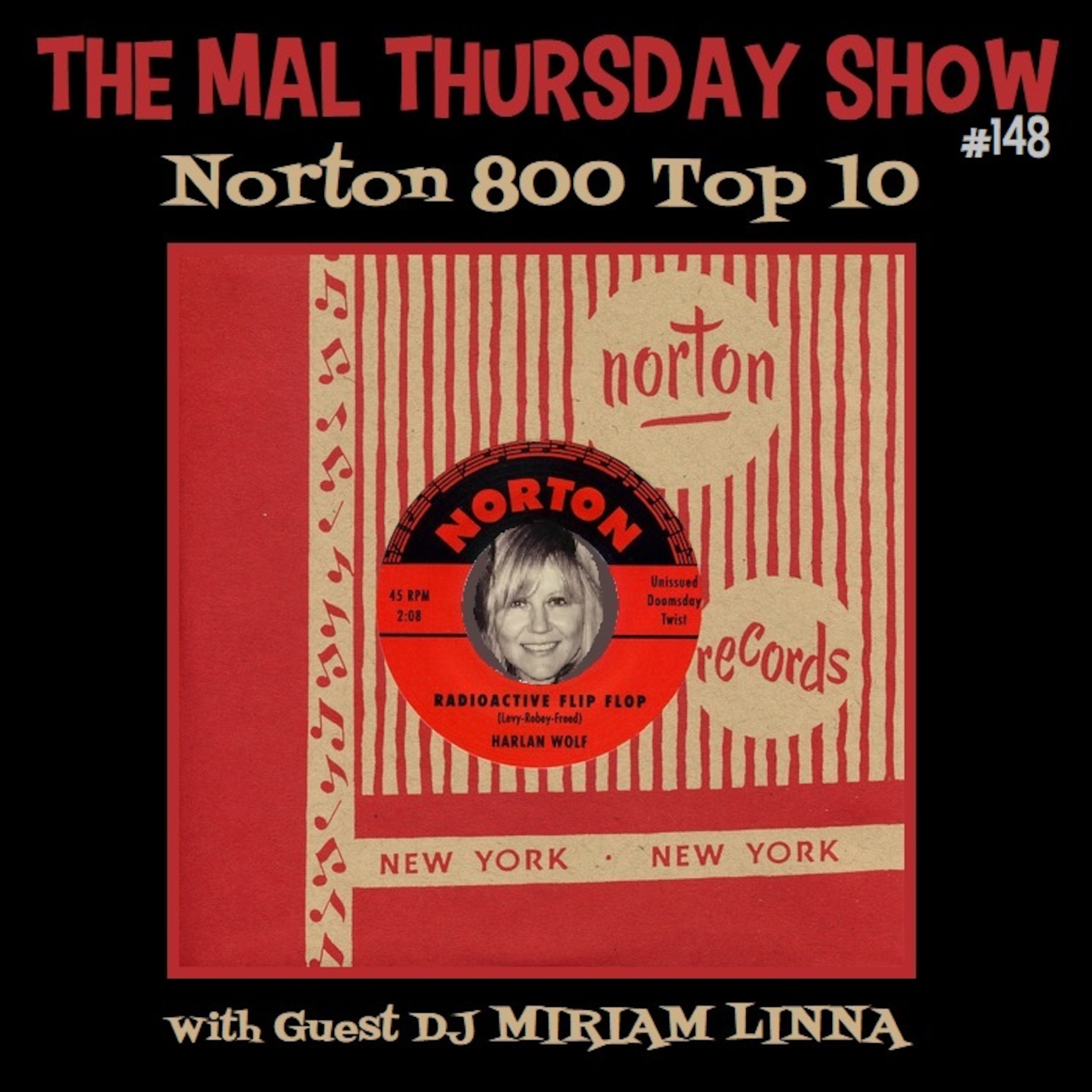 Mal welcomes the legendary owner / operator of Norton Records and Kicks Books, chanteuse of Miriam and Nobody's Babies, former drummer for The A-Bones and The Cramps, Miriam Linna, to guest DJ her picks to click from the Norton 800 series of rare, raw, and rockin' limited edition 45s and other Norton-related racket. In the second hour of the show, new music from The Girl Fridays, The Reverberations, Tiger Bomb, and more, plus Ohio Rocks Again! Presented in Living Monophonic Sound. Originally broadcast 31 January 2019.
Playlist:
ESQUERITA: Gettin' Plenty Lovin'
THE RAMRODS: War Party
THE EXCELS: Lets Dance
KNIGHTS OF THE ROUND TABLE: Big Tears
THE VAMPIRES: Fire
DWIGHT DOUGLAS & THE JAYHAWKS: Insterstate 45
BIG BROWN & THE GAMBLERS: My Testament
CJ & THE CASUALS: Study Hall
WOODY CARR & THE EL CAMINOS: My Woman
THE KINKS: I Need You
PHIL FLOWERS: Chapel on the Hill
HASIL ADKINS: She Said
ANDRE WILLIAMS: Jailbait
NOLAN STRONG: Mind over Matter
THEE MIDNIGHTERS: Thee Midnight Theme
STIV BATORS: It's Cold Outside
THE CHOIR: I'm Going Home
THE RASPBERRIES: Go All the Way
THE FIFTH ORDER: Goin' Too Far
THE PICTORIAN SKIFFULS: In a While.
THE OUTSIDERS: Time Won't Let Me
THE GREENHORNES: It's My Soul/Pigtails and Kneesocks
TIGER BOMB: Can't Stop
THE EMBROOKS: Going, But Not Gone
THE GIRL FRIDAYS: The Love Witch
THE MAL THURSDAY QUINTET: Don't Want You Either
THE REVERBERATIONS: Time Stops
JAKE STARR & THE DELICIOUS FULLNESS: The Mess I'm In
MIRIAM & NOBODY'S BABIES: Get the Message
For all things Norton, visit http://nortonrecords.com
You can donate to the show via PayPal at http://malthursday.com, or via Patreon at https://www.patreon.com/MalThursday
Tune into The Mal Thursday Show every Tuesday at 8 pm UK, and late nights Thursday, Saturday, and Sunday on Trash Can Radio, London http://trashcanradio.com/trash-can-radio-live-stream; Thursdays 10 pm Eastern on Surf 97.3 FM, streaming at http://flaglerbeachradio.com.; Fridays 7 pm Europe, 6 pm UK, with rebroadcasts Saturday and Sunday on Radio LUX http://radiolux.es.
The Mal Thursday Quintet: https://malthursdayquintet.bandcamp.com