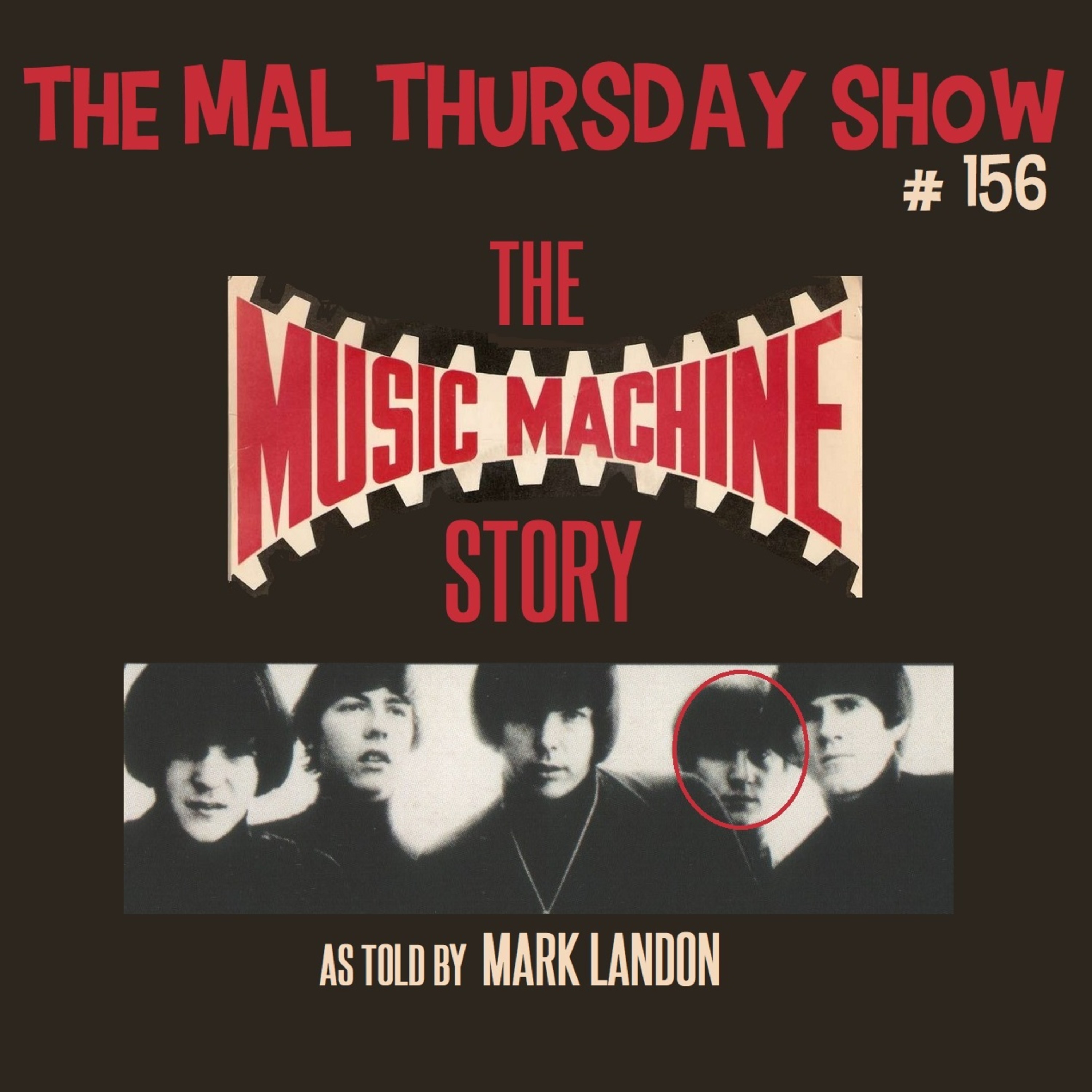 Mal Thursday welcomes guitarist, race car driver, and Emmy-winning make-up artist Mark Landon to tell "The Music Machine Story," the true tale of the L.A.-based band led by the late Sean Bonniwell, featuring future Grammy-winning Hall of Fame producer Keith Olsen on bass, Doug Rhodes on organ, and Ron Edgar on the drums. Presented in Living Monophonic and Ultrasonic Stereophonic Sound. Originally broadcast 9 May 2019.
Playlist:
THE MUSIC MACHINE: Trouble
THE PURPLE GANG: Bring Your Own Self Down
THE RAGAMUFFINS: Talk Me Down
THE MUSIC MACHINE:
Talk Talk
The People in Me
Taxman
Masculine Intuition
CC Rider
The Eagle Never Hunts the Fly
Wrong
IKE & TINA TURNER REVUE with THE IKETTES: I Want to Take You Higher
THE MUSIC MACHINE: Hey Joe
You can donate to the show via PayPal at http://malthursday.com, or via Patreon at https://www.patreon.com/MalThursday
Tune into The Mal Thursday Show every Tuesday at 8 pm UK, and late nights Thursday, Saturday, and Sunday on Trash Can Radio, London http://trashcanradio.com/trash-can-radio-live-stream; Thursdays 10 pm Eastern on Surf 97.3 FM, streaming at http://flaglerbeachradio.com.; Fridays 7 pm Europe, 6 pm UK, with rebroadcasts Saturday and Sunday on Radio LUX http://radiolux.es.
The Mal Thursday Quintet: https://malthursdayquintet.bandcamp.com