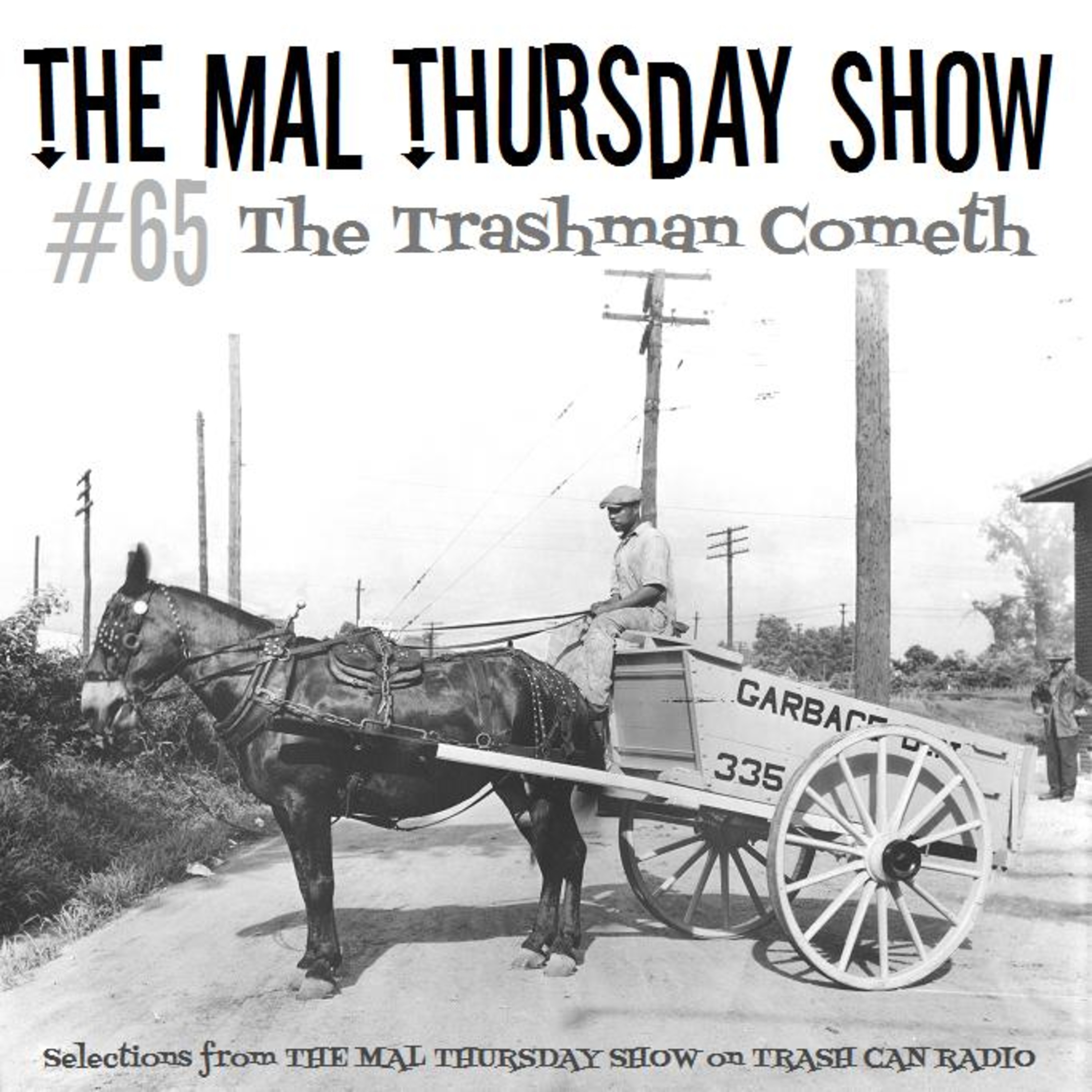 Mal Thursday presents highlights from the weekly broadcasts of The Mal Thursday Show Thursdays and Mondays on Trash Can Radio, London. Presented in Ultrasonic Stereophonic Sound.

Playlist:
MAX FROST & THE TROOPERS: Free Lovin'
LOS EXPLOSIVOS (w/ MICHAEL KASTELIC): You Got Another Think Comin'
THE CYNICS: Don't Shoot Me Down
THE STRYPES: Rollin' & Tumblin'
THE PHANTOM KEYS: Velvet Illusions
THE SIDEWALK SOCIETY: She Says Good Morning
THE CHESTERFIELD KINGS: Help You Ann
MAL THURSDAY & THE CHEETAHS: That's Your Problem
THE SIR FINKS: Heart Full of Soul
THEE FOURGIVEN: I Sympathize
THE GRAVEDIGGER V: One Ugly Child
THE STARFIRES: I Never Loved Her
THE ROYAL FLARES: Gonna Get There
THE PRIMITIVES: You Said
THE EMBROOKS: Standing Upside Down (Live WFMU)
THE PURPLE BARRIER: Dawn Breaks Through
THE HATE BOMBS: Whoa
QUESTION MARK & THE MYSTERIANS: Beachcomber
THE BRIKS: Foolish Baby
BUBBLE PUPPY: Hot Smoke and Sassafras
THE CRYIN' OUT LOUDS: Swamp Woman
SOUTHERN BACKTONES: Call Off Your Dogs
THE THINGS: In Your Soul
THE COASTLINERS: I'll Be Gone
DEATH VALLEY: Have Rocket, Will Travel
THE ROADRUNNERS: Pretty Me
THE SICK ROSE: It's a Mystery
THE OUTSIDERS: You Mistreat Me
THE ELECTRIC PRUNES: Little Olive
NOX BOYS: Desperate Girl
STUPIDITY: Some Kinda Love
THE CHEEPSKATES: Take It Easy
THE ROADRUNNERS: Goodbye

The Mal Thursday Show is heard on Trash Can Radio, London, Thursdays at 7 pm Eastern, Midnight UK with encore presentations Mondays 3 pm Eastern, 8 pm UK, streaming at www.trashcanradio.com. The show also airs Saturdays 10 pm Eastern on Surf 97.3 FM, streaming at www.flaglerbeachradio.com.