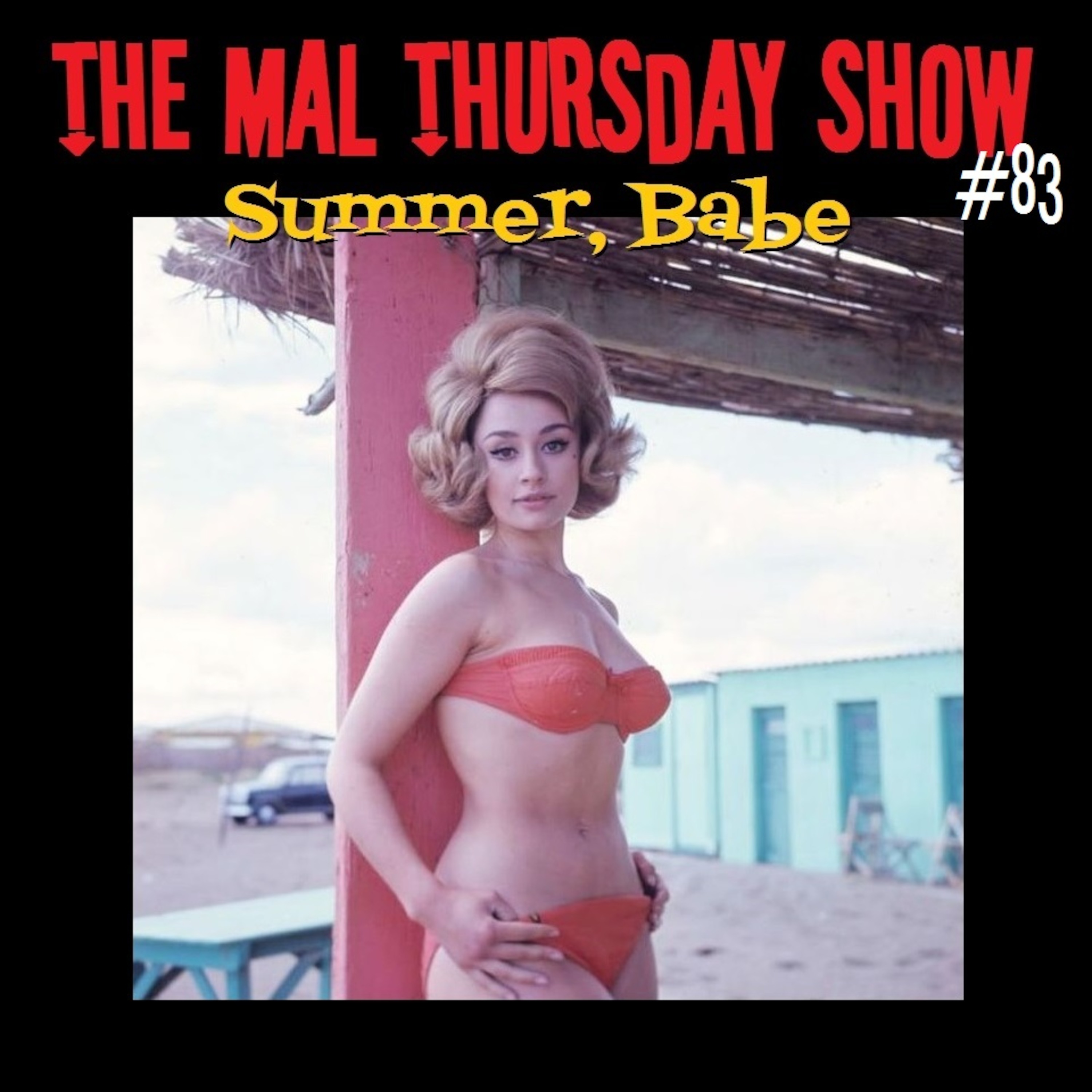 Summertime's here, kiddies, and it's time for another episode of The Mal Thursday Show podcast. In this episode, originally broadcast the first week of Summer 2016, it's all things sun, sand, and surf-related, a perfect soundtrack to the season. Presented in Ultrasonic Stereophonic Sound.
Playlist:
THE UNDERTONES: Here Comes Summer
THE SUNRAYS: I Live for the Sun
THE PHOENIX: Live for the Sun
THE RAMONES: California Sun
THE BEATHOVENS: Summer Sun
THE UGLY BEATS: Up on the Sun
OASIS: Turn Up the Sun
THE BEACH BOYS: Summer Means New Love/All Summer Long
BRUCE & TERRY: Summer Means Fun
THE BARRACUDAS: Summer Fun
LOVE: Bummer in the Summer
JIMI HENDRIX EXPERIENCE: Long Hot Summer Night
SLY AND THE FAMILY STONE: Hot Fun in the Summertime
THE LOVIN' SPOONUL: Summer in the City
THE SANDALS: Theme from the Endless Summer
LARRY & THE LOAFERS: Let's Go the Beach
THE CHESTERFIELD KINGS: Little Beach Bunny
THE CITY SURFERS: Beach Ball
BOBBY FULLER: King of the Beach
SURF PUNKS: My Beach
THE MONKEES: You Bring the Summer
KIM FOWLEY: The Trip
THE MISUNDERSTOOD: Children of the Sun
TRAFFIC: Paper Sun
THE VAGRANTS: Sunny Summer Rain
MIGHTY BABY: Same Way from the Sun
THE WHO: Summertime Blues
PAVEMENT: Summer Babe (Winter Version)
THE LEMON FOG: Summer
SIR DOUGLAS QUINTET: Sunday Sunny Mill Valley Groove Day
CLAIRE MORALES & DALTON KANE: Summer Wine
BIG BROTHER & THE HOLDING COMPANY: Summertime
THE WOGGLES: When the Sun Goes Down
BUFFALO SPRINGFIELD: No Sun Today
THE DOORS: Summer's Almost Gone (Live at the Matrix)
THE CYNICS: Summer's Gone
THE CHERRY DROPS: Summertime Is a State of Mind
Dig The Mal Thursday Show Tuesday 8 pm UK, and late nights Thursday, Saturday, and Sunday on Golden Radio/Trash Can Radio, London http://trashcanradio.com/trash-can-radio-live-stream; Thursdays 9 pm Eastern on Surf 97.3 FM, streaming at http://flaglerbeachradio.com.; Fridays 7 pm Europe, 6 pm UK, with rebroadcasts Saturday and Sunday on Radio LUX http://radiolux.es
Follow Mal on Facebook, Twitter (@MalThursday), and Instagram (mal.thursday).