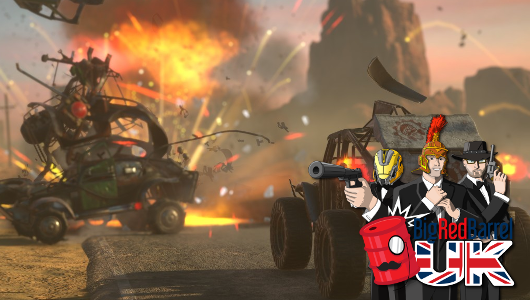 I see you baby, shakin' those ears… because they're craving another tasty episode of BRB UK.
It's Gamescom week, which means all the real gaming news is mostly boiled down to flashy trailers and slight expansions on stuff we heard back in June. But that doesn't mean we're going to just take the week off – oh no no no). We're going to have Dan and Coleman (Tim's back next week) try their hardest to tackle all the game-going-ons from Germany and elsewhere.
This week's show includes:


News from Gamescom 2018


What's being ported to the Nintendo Switch this week?


Beta details for Atifact, Battlefield V and Call of Duty: Black Ops 4's Blackout mode



Warframe gets a Fighter mode for some reason


Coleman finally starts Dead Cells and reviews Vroom Kaboom



http://traffic.libsyn.com/sarcasticgamer/BRBUK-Episode306.mp3
Thank you so much for your continued support, we truly couldn't have kept going for this long without the best audience we could possibly wish for. For your convenience, you can simply download the MP3 by clicking HERE or you can subscribe via iTunes, RSS or Spotify and stay up to date.

Join the forum discussion on this post
The post BRB UK 306: Tarted Guilt Trips appeared first on Big Red Barrel.