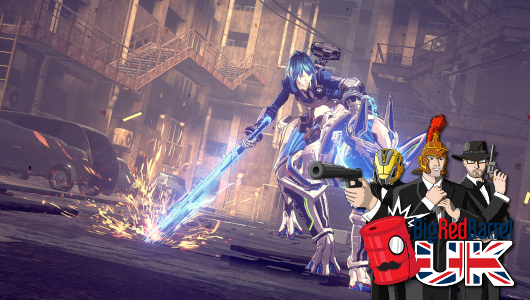 It's Big Red Barrel UK, pouring audio goodness into your ears like some kind of thick custard since 2012.
We're doing the podcast thing again with loads to talk about from your lovely Dans, Colemans and Timsis. Now get that custard out of your ears and do a bit of listening will ya?
On this week's show:
Night in the Woods Developer Alec Holowka found dead
Loads of news from the Nintendo Direct, like:

SNES Games Available on Nintendo Switch Online
Deadly Premonition 2 Announced
Game Freak's Little Town Hero is coming soon
New Super Smash Bros. Ultimate fighters incoming
A new Kirby game is out now

Tim reviews Astral Chain and Erica
Dan and Coleman are still on the Control train baby!
Thank you so much for your continued support, we truly couldn't have kept going for this long without the best audience we could possibly wish for. For your convenience, you can simply download the MP3 by clicking HERE or you can subscribe via iTunes, RSS, Spotify or YouTube and stay up to date.
The post BRB UK 358: We Have SNES Games! appeared first on Big Red Barrel.